Home

Current Discounts

$ FREE MONEY $

Customer Reviews

Contact Our Office
Moving Services:

Labor Only

DFW Moves

Outside DFW Moves

Warehouse Storage
Packing Services:

Packing Help

Boxes & Supplies

Packing Crate Rental
Other Services:

Junk Removal


RV & Auto Transport
Customer Help:

Moving Insurance

Report A Claim

Moving F.A.Q





No checks accepted
TxDMV #006304718C
1-888-368-4689
Licensed & Insured
Movers Login

Frequently Asked Questions
Caution, if you are easily offended by brutal honest answers please close this page and find your security blanky.
1) Q: Do the movers accept tips?

A: YES! This is back breaking work and much of the time a undervalued line of work. We as a company go through hundreds of guys a year trying to find strong motivated guys to do this for a living... You think you can do this? I welcome you to come fill out an application anytime. Were always hiring.
2) Q: What forms of payments do you accept?

A: Cash, Credit Card & Debit Card. We do not accept checks or money orders. If you do want to pay with a credit or debit card we charge a 3% convenience fee to cover the credit card cost...
Don't like the 3% fee? Pay in cash....
Want a discount for paying in cash? - You got one! You saved 3% by paying cash!
3) Q: Im a return customer, do I get a discount?

A: Yes, We have always offered return customers a 5% discount off of our services.
4) Q: How long have you been in business?

A: October 2005 is when I did our first move... It was horrible - but I knew my wife wouldn't let me sit at home all day. We have had many ups and downs over the years... however still being around this many years later we must be doing something right...
5) Q: How far in advance do I need to book my move?

A: Everything is first come first serve.
If you think waiting till the day before you have to be out of your apartment is the right time to start calling around for prices - Call someone else, i've moved way to many of these unpacked, unorganized stressed out customers over the years. YOU stress us out!

For those that like to have a stress free, smile on your face move I love you! - Everything is packed, labeled and ready to go! All your ducks in a row... This world needs more of you!
6) Q: I just booked a labor ONLY service, do I need to get rental blankets with my rental truck?

A: ... We get asked this alot and the obvious answer would be YES. You rented the truck, you need to rent the blankets with the truck. Unless you want everything scratched, nicked and broken?
7) Q: Does MHM moving trucks come with moving blankets?

A: Yes! Each truck comes with at least 70 moving blankets. 2-24ft trucks would have at least 140 blankets.
8) Q: When does my clock start?

A: The clock starts when the crew arrives at the load location and the clock will continue to run until job and payment is complete.
This means crew is paid and they are leaving. If you want to call Daddy or Mommy and have them come pay your bill or spend 30-45 mins running up to the bank the clock will still be running. This happens all the time. You want the crew to be respectful of your time, please be respectful of theirs.
9) Q: Does Midnight Hour Moving do flat rate moves?

A: No. We have been burned by to many customers and the "just one more thing".
When a customer is paying by the hour and they want to keep saying "just one more box or just one more stop" they tend to be more mindful of the clock.
10) Q: Will I be hit with any hidden charges when my move is done?

A: NO, everything is disclosed during booking, everything is listed on this website, everything is listed on the contract and signed for prior to the move.

However - every now and then run into the "husband and wife" that refuse to communicate with each other and details slip through the cracks.

It's always good to have the wifey book the move and be there during the move to eliminate any confusion. Sorry hubbys, it is what it is.
11) Q: How much time do I need?

A: Every move is different. Disclose everything 100% to your move coordinator during the quote process and they will get close to the hours you need.

With that being said... customers never disclose everything and this is how our crews get to running behind. Just because you "forget" to mention you are moving to a 3rd floor or "forget" to mention your 3rd bedroom is packed like a storage unit and will fill up the truck by itself does NOT make the move any faster or cheaper.

All it does is screw up the day for the move that is booked after you. If your a hoarder it's going to take longer then normal to move you. I don't care how much stuff you have, just be upfront with it!

Or if you book your move that is supposed to be a quick 1 bedroom 1st floor to 1st floor... Do you really think once we get there were not going to notice the 3rd floor climb to your front door or the 2 extra bedrooms in your 1 bedroom apartment?
12) Q: If something gets damaged, what happens?

A: Please scroll to the bottom of this page, that is a whole rant on its own...
13) Q: When I book a move, will you call the day before my move and cancel?

No but what company would admit to this?
Look at our reviews on google, does anyone complain we just cancelled on them?
14) Q: I need to cancel or reschedule, is there a fee?

A: NO ... and yes! All we ask for is communication. If your one of those customers that ignores your phone for our confirmation call 2 days before the move AND the ETA call the day of your move and you let us drive to you and knock on your door..... to then have us find out "ohh I thought my mommy called and cancelled you guys" then yes, I have no problem telling you there is a $50.00 cancellation fee before you ever go on our calendar again.
Im sure there is no chance of collecting this randomly from you at your door after we wasted all that time and fuel to get there but at least we can track/log and keep you from doing it to us again.

For those of you that find out the day before your move that closing on your new home got pushed off, no problem. It happens all the time! Just let us know and we will move you to the next open time slot we have. Now that was easy!
15) Q: You use trailers, are these enclosed trailers?

A: YES, a box trailer is the exact same box that is used on a box truck, its just on its own wheels and not the bed of a truck.
Most of our trailers are bigger than boxes used on penske or budget trucks. But your right, when you lift that box 4 feet into the air it "looks" bigger... Keep telling yourself this guys...
16) Q: What size trailer do I need?

A: Please visit our local move page for truck recommendations. Click Here
17) Q: How do you charge after the crews min?

A: After the crews minimum hours, the clock is charged by the 1/4 hour..
Example:
1 hours & 59 mins = 2 hour 00min charge
2 hours & 01 mins = 2 hour 15min charge
2 hours & 15 mins = 2 hour 15min charge
2 hours & 16 mins = 2 hour 30min charge
2 hours & 30 mins = 2 hour 30min charge
2 hours & 31 mins = 2 hour 45min charge
2 hours & 45 mins = 2 hour 45min charge
2 hours & 46 mins = 3 hour 00min charge
2 hours & 59 mins = 3 hour 00min charge

18) Q: Is it cheaper to move on a weekday vs. a weekend?

A: NO. It is the same price 7 days a week... However keep in mind EVERYONE wants to move on the weekend. So if parking may be an issue, elevators to share or anything else that could make your move take longer maybe you should look toward a weekday move instead of a weekend.
19) Q: Is there a trip fee?

A: YES & NO, The trip fee is included in the first 2 hour charge. If you are located outside of our normal working area there might be an additional charge to cover the crews time and fuel to travel to/from that area.
20) Q: Will you hook up water lines?

A: Yes. We will hook up or disconnect water lines on your fridge or washer upon the customer's request. To avoid any issue we suggest you already have water lines in your home disconnected prior to us getting there and or tell the crew you will hook them up. MHM does not take responsibility for water leaking and damaging homes or apartments. We are not plumbers, were movers and only do this as a courtesy at customers request.
After our crews touch a water line YOU need to watch this connection the first few times you use it to ensure no leaks.
21) Q: What do I do with lamps and lamp shades?

A: You put them in a box....
If you don't want to put your lamp shades in a box, then move them in your personal car....
If you still do not like either one of these options we can put them in the moving truck where they will be converted into crinkled up origami figures and bring a whole new look to your lamps... If you did not catch on to the sarcasm here, YOU PUT THEM IN A BOX!
22) Q: What if everything does not fit in the truck?

A: It's time to have a garage sale! However if you really need that stuff that hasn't seen the light of day in 15 years, we will have to make a second trip or setup a following service to finish at another time.

This kind of goes hand to hand with disclosing everything during booking. Yes a 1400 sqft home will fit in a 24ft truck but if have ever played "marco polo" in your living room you may need more trucks.
23) Q: Can I leave items in dresser drawers?

A: Yes, clothes only. This still seems to confuse some people... If you cannot put the item on and wear it - it needs to be packed in a box.

Those picture frames, candles, nick nacks or the bottomless pit of loose junk cannot be worn... However if you are somehow wearing these items moving may be the least of your issues right now so lets play it safe and say everything goes in a box for you....
24) Q: When will my moving crew arrive?

A: Every move is booked with an arrival window and we give every customer a 30 min heads up when the crew is on its way to you.

So when you book your move and are given a arrival window of 9am-12pm, the movers will be there at 9am right? Not unless you get a call at 8:30 am saying the crew is 30 mins out.

The words "arrival window" are used during quote, booking confirmation and then again during the job confirmation and even put in the email confirmation. I'm horrible at math but I think that's 4 times we try to let customers know that its an arrival window... Im not sure how to make this more clear but we get customers that don't seem to grasp this at least 10-15 times a week.... I'm open to advice, got any?
25) Q: Does the customer need to be there during the move.

A: YES, This would seem like a no brainer but this happens a few times a week. The customer always needs to be there during the move. Not your boyfriend or your sister or your mommy or your daddy or cousin Ted or Uncle bill.

If you are having your stuff moved you need to be there! It never fails, every time we do one of these moves the "real" customer comes home and says "why is this put over there" and the boyfriend, sister, aunt, uncle or who ever was there, shrugs their shoulders and says I don't know.

Then the customer is on the phone ranting and raving why something wasn't moved or why something was placed somewhere. In case you are wondering if we go back out for free and fix whatever it is in these scenarios, the answer is no. The customer should have been there during their move. This includes having to leave to get keys, pick up your kid from swim practice or climbing a tree to save a monkey.

Quit trying to pack 50 things into moving day. But what do I know? Your the customer, i'm just a big dummy spending time typing this up for you to ignore it.
26) Q: Do our employees speak English?

A: YES, we ONLY hire in guys that can speak clear English. Every member of our company will speak English, not just one. Just to be clear here... I have always wanted to learn Russian but that would take entirely to much vodka and my grammar and spelling is already bad enough!
27) Q: Do we move suitcases and bags?

A: YES, however we will not move the cheap thin trash bags that rip as you pick them up. If you are going to use trash bags make sure and use the thick contractor 3 mil thick bags. Keep in mind this does not give you the green light to pack your entire home in trash bags. The ONLY thing that should be in trash bags are items like pillows, comforters, cushions... If this answer confuses you please just put everything in boxes.
28) Q: Do we pad wrap furniture?

A: YES, YES, YES! I wish every customer would let us take the time to 100% blanket shrink wrap all of their furniture before we move it. However 90% of customers want the move done as quick as possible and push the crew to get loaded/unloaded as quick as possible.

Its a 50/50 chance something will get scratched or broken on those moves. It might add and hour or two to a house move to blanket/shrink wrap everything..

Come on people, yes that costs a few hundred bucks to the move but if something gets scratched you scream bloody murder that you paid $3000.00 or your dead great great uncles sisters mothers friend from Germany gave that to you.
30) Q: Can my Ikea furniture be moved?

A: Why? Sorry, let me be more clear... WHY?!? Look at it this way, any furniture that comes in a box that fits in a shopping cart but yet is the size of a car when put together should never be moved.

This is disposable throw away furniture. I am sorry to have to be the one that tells you this because i'm sure you spent some on it but there is a reason why you bought a $500.00 bed in a box instead of a solid high quality $5000.00 bed.

Ikea furniture CAN be moved but remember the 3 hours and 100 screws it took you to put it together the first time, moving this means breaking it all back down to shopping cart size and hours of putting it all back together.
30) Q: I dont see my question on here!

A: Just how long do you want this page to be?

There is always going to be "something" you can point a finger at, there will always be a loophole or some extreme case you can dig up or find to try and prove your right and we're wrong.

I'm a strong believer in karma so you can expect to be treated the exact same way I would want to be treated during any encounter. Don't be an @$$ hole, this world has to many of them already. If you have a reasonable complaint, suggestion, comment or any issue that needs to be addressed all you need to do is act like a decent human being and I will do the same.
-------------------------------------------------------------------------------------



Things you should know about your movers insurance, or liability.
They are both the same, right? - NO!


-------------------------------------------------------------------------------------

One of the first questions you are always told to ask any mover is: "Are you insured?"
- Let me try to break this down to you so you understand.

&nbsp Many of today's moving companies still operate without the proper insurance coverage that is required by the state to operate legally.

&nbsp A big sign of this are those movers that charge dirt cheap rates. Sometimes it IS to good to be true. Accidents happen, no matter how careful the mover is.

&nbsp Listen, keep this in mind. Insurance rates for moving companies are outrageous - so to be able to charge dirt cheap rates and take work away from the movers who do pay for the insurance they fly under the radar and don't pay the insurance costs. Just because they have a TxDMV number, make sure you check it on the actual TxDMV website. Alot of companies advertise a number but have had their credentials pulled. go here---> https://apps.txdmv.gov/apps/mccs/truckstop/

So as long as my mover has proper insurance I'm covered, right? - NO!
Cargo insurance is there for big things like fires, floods whole load getting stolen.
No mover is going to use their cargo insurance to cover your $500.00 TV....

State of Texas movers are required to pay out a min of $0.60 per pound per item that the movers accepts responsibility for.
$0.60? Thats ok because I have very heavy furniture! - Really people?

Lets give you some examples:
60" LCD tv - 45lbs - $27.00 payout
Dresser - 75lbs - $45.00 payout
Sofa - 100lbs - $60.00 payout
Fridge - 250lbs - $150.00 payout

Just because your mover is "insured" don't be misguided and assume that means if anything gets damaged or broken its going to be replaced.
Liability and Insurance or two totally different things.

Wait... What are you trying to tell me?
DON'T SKIMP OUT AND BE CHEAP AND EXPECT THE MOVERS TO PICK UP THE PIECES!
Everyday we have customers that push and push to get the move done as quickly as possible.

I understand you are paying by the hour for the moving company to be there, but if it takes 5 mins to 100% blanket and stretch wrap your sofa that you paid $3000.00 for and don't want a single scratch to be on it... let the movers wrap it.. However, if your going to be one of those customers that want to "wing" it and say just get it out to the truck and to my new place......
Please dont be upset when you have nicks on your stuff.

Dont want to spend $20.00 for a TV box because you tossed the one it came with away?
Thats fine, we will wrap it in multiple blankets and strap it to the wall of the moving truck. However if its not in a box it could still get damaged, if you're ok with the odds of not using a box then don't spring for the cost of a box...
The box was obviously more expensive then what your TV is worth... right?

DONT USE USED BOXES FROM WALMART TO PACK!
It just amazes me to see people use already crushed used boxes or paper thin cheap boxes and on top of that use no paper or wrapping of any kind for the contents inside the boxes... then wonder why a box crushes and some priceless family plate breaks.

I can go on and on with these things. Keep this in mind - every penny you squeeze out of saving on your move could cost dollars if/when something happens.
It's a game of Russian roulette. Sometimes you win, sometimes you lose.

Ultimately we are at your mercy. Hopefully this will get through to some people... some people will just get upset and move on to the next mover and that's ok.
Those are probably the types of customers that I can do without...

Hopefully the rest of you found some of this informational, perhaps even entertaining. If you have any questions I can always be reached at Marcus@MidnightHourMoving.com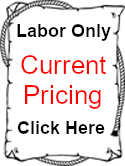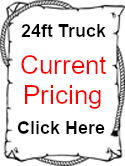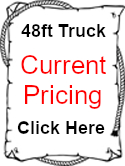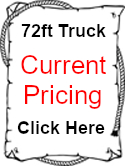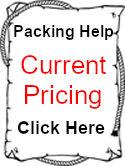 Our local moving area includes:
Our extended local moving area includes: (These areas may have a trip fee to get to or from)