Home

Contact Us

$ Refer-a-friend $

Customer Reviews
Moving Services

Labor Only Pricing
-Just the man power



Local Moving Pricing
-Moving within DFW



Long Distance Pricing
-Moving to or from DFW



Storage Pricing
-Secure warehouse storage


Packing Services



Packing Help Pricing
-Preparation for your move



Boxes/Supply Pricing
-Packing Material for your move



Moving Crate Pricing
-Rental crates for your move


Other Services



Junk Removal Pricing
-Toss the junk, dont move it!



RV & Auto Pricing
-RV transport to or from DFW


Helpful Stuff



Moving Coverage Info

F.A.Q <- Must read!

Report A Claim

Employment




No checks accepted
TxDMV #006304718C
1-888-368-4689
Licensed & Insured
Movers Login
Phone:
817-399-1300
Text Only:
817-988-6942
Email:
Info@MidnightHourMoving.com
Location:
Midnight Hour Moving
3600 Bell Dr Ste A
Hurst TX 76053


Packing Help
What is a packing service?
Packing can take days or weeks doing it by yourself. Our crews can come in and pack up the entire home in a matter of a few hours. We can bring supplies with us or use supplies you already have. We can do as little or as much as you need. If you have already packed half of the house but are feeling the moving stress we can come in and finish what you started!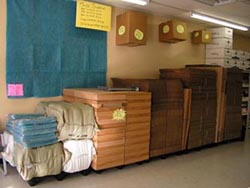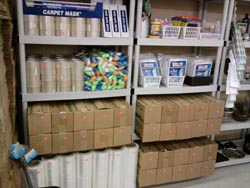 For a price list on our packing supplies please click here.
How long will it take to pack?

Apartment

2 Man Crew

3 Man Crew

4 Man Crew

1 Bedroom

2-3/hrs

2-3/hrs

N/A

2 Bedroom

3-4/hrs

3-4/hrs

N/A

3 Bedroom

5-7/hrs

4-6/hrs

3-5/hrs

House Sqft

2 Man Crew

3 Man Crew

4 Man Crew

1401-1600

7-9/hrs

6-8/hrs

5-7/hrs

1801-2600

10-12/hrs

9-11/hrs

8-10/hrs

2801-3600

14-16/hrs

10-12/hrs

9-11/hrs

&nbsp Every packing situation is different and the actual number of hours your pack takes may differ from what is listed above. Please use this chart as a best guess.

Supplies we can provide
We have two different options we can provide to our customers. Old fashioned way of packing with cardboard boxes or with our new reusable plastic crates that our customers can rent for their move.


Cardboard Boxes


Reusable Crates

&nbsp
&nbsp
&nbsp
&nbsp
&nbsp
&nbsp
&nbsp
&nbsp
&nbsp
&nbsp
Only top quality boxes used

Both 200# and 32 ECT are measurements for the "strength" of a box.
We use 200# Test boxes, because they are stronger and survive the punishment of moving better than 32 ECT boxes.

- 200# Test boxes have a "Bursting Strength" of at least 200 pounds per square inch.
- 32 ECT (Edge Crush Test) only have a "Bursting Strength" of 130 to 190 pounds per square inch.
Crew Size

Min Hours

First 2 Hours

First 4 Hours

Additional Hours

Additional 1/4 Hours

FREE 3 Week
Crate Rental

2 Man

2 Hours

$295

---

$110

$27.50

25 Crates

&nbsp

3 Man

2 Hours

$395

---

$150

$37.50

50 Crates

&nbsp

4 Man

4 Hours

---

$895

$190

$47.50

75 Crates

* Additional number of movers available upon request.
Clock starts/ends at your location, NOT our warehouse.
After the initial hours time is charged by the 1/4 hour.
Prices listed are cash rates +3% fee for credit/debit.

Trained in-house employees, NO Day Labor.
Crates are brought out with the packing crew at time of service.
Example how it all works
Booking & before the move:

You setup your packing service.


We send you a confirmation email with the move details.


You reply back to the email confirmation and answer the questions on it.


Our office calls 1-2 days prior to move day to reconfirm everything.

Day of the pack:


We will call with a 30 min eta for the crew to get to you.


Crew arrives at your start location, clock starts and paperwork is completed.

During the pack:


Crew will do a walk through with you to go over what all needs packed.


Once everything is packed the crew will ask you to do another walk through.


Clock stops when job is complete and payment has been collected.


Example charges:
2 man packing crew

Total packing time = 3.5 hours


First 2 hours = $295.00
Additional 1.5 = $165.00
FREE 25 crate rental = $0.00
Additional packing supplies = $50.00

Cash total = $510.00
cc fee = $15.30
Credit total = $525.30





Service Areas
Our local moving area includes:
Our extended moving area includes: (These areas may have an additional trip fee to get to or from)
We can move you anywhere in Texas Click Here for more information!